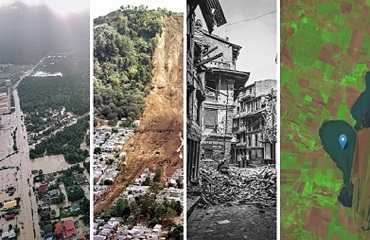 Registrations until 10 September 2022 at 13:00
As a novelty for this session, two new master's degree study programmes are available at Transilvania University of Brașov, within the Faculty of Civil Engineering
Natural Hazards and Risk Assessment in Civil Engineering is one of the master's degree study programmes that will start this autumn at the Faculty of Civil Engineering. This graduate study programme is specially designed both for those who are already active in fields related to natural disasters, and assessment of risks from natural hazards, but also for graduates of undergraduate fields such as civil engineering, environmental protection, etc.
It is taught English, and it makes available 6 places financed from the State budget, and another 9 tuition-fee paying places.
Romania's first master's degree programme specializing in Project Management in Urban Regeneration will start at Brașov this academic year.
Project Management in Urban Regeneration is the second graduate study programme which will start in the autumn at the Faculty of Civil Engineering, and which is developed in partnership with Nhood Romania - the developer and administrator of Romania's largest urban regeneration project – Coresi District. Within this graduate study programme, the students will be trained both by academic teaching personnel from Transilvania University of Brașov, by guest professors from prestigious universities in Europe, but also by specialists from the Nhood group.
This master's degree study programme is the only one to cover a wide range of fields, such as project management, civil engineering, urban regeneration, real estate investment, public policy, project communication, team management, strategic planning and the social, economic, political and administrative aspects of an urban regeneration project, and more.
The courses will be organized in a modular, flexible format, with the graduate students having the opportunity to do internships in an international business environment.
The development of this master's degree programme comes from the need to train specialists in a field that aims to change the face of cities, to give new life to neighbourhoods and new utility to industrial areas.
Its language of teaching is English, and it makes available 6 State-budgeted places and another 9 tuition-fee paying places.
In this session, the admission is exclusively online. More information about the admission process and registrations can be found at https://admitere.unitbv.ro.